Local Towing Service in Miami-Dade County - Call Now - 305 720 2828
Our services in the Miami-Dade county includes:
Towing by appointments only.
Towing running and non running vehicles.
Towing from Auctions and dealerships on a daily bases.
Motorcycle Towing.
Boat Towing.
Delivery or Pickup from Port of Miami.
Terminal next to the Mia Airport.
Vehicle storage.
Flat bed or a Lowboy are available.
Service Area:
Miami, North Miami, South beach, South Miami, Homestead, Hialeah, Aventura.
Powered by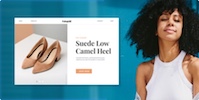 Create your own unique website with customizable templates.