AA Car Transport LLC - Miami FL

We understand there are no two same transport scenarios, even if it means shipping a car from the same locations.
Each scenario is unique and each customer requires unique accommodations depending on their needs.
We are here to service you and your needs. This is why we have many ways to be contacted as each customer is
unique.
Local Number
305 720 2828
Toll Free:
800 516 3440
Email: info@AACarTransport.com
Powered by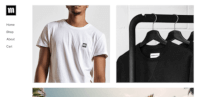 Create your own unique website with customizable templates.